Discover Montessori Education in Bellevue
Embracing Montessori Philosophy in Bellevue
At Language Garden Montessori School, we are steadfast in our commitment to traditional Montessori education, integrated with a rich bilingual curriculum. Our approach encourages children to explore freely within the constraints of available material, fostering independence, curiosity, and a love for learning. With our extensive experience and dedication, we create a nurturing and inclusive environment where every child can thrive.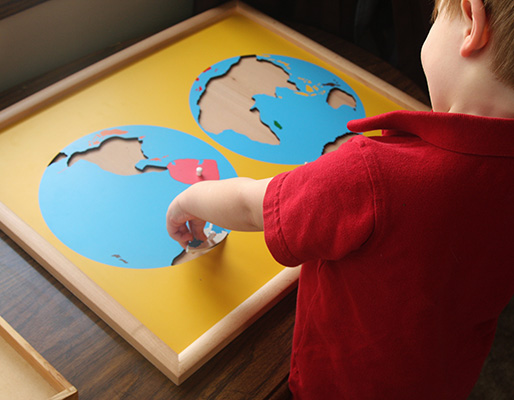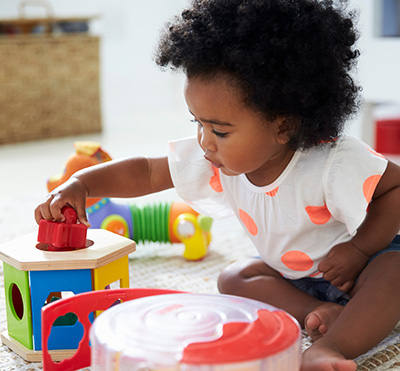 A Rich and Diverse Montessori Curriculum
Our Montessori curriculum is meticulously designed to cater to the holistic development of each child. It encompasses practical life skills, sensory experiences, mathematics, language, and cultural studies. We supplement our curriculum with a plethora of art activities, allowing children to express their creativity and develop an appreciation for the arts. Our huge children's library instills a love for reading and provides a wealth of knowledge for the children to explore.

Nikki Huang
Parents
"We love this preschool, all three of our kids have had a wonderful experience here. We wanted a preschool that deepened our child's love for learning while treating them each as individuals and Language Garden does both. We feel so blessed to have found them. It's been over a year for my daughter and the teachers in both Chinese and English classrooms have been the same which helps build that stability a child needs to thrive. I highly recommend them!"
Bilingual Learning: Bridging Cultures
We offer a unique bilingual education, teaching both English and Mandarin, including simplified and traditional Mandarin. This bilingual approach not only enhances cognitive development but also introduces children to diverse linguistic and cultural perspectives, preparing them for a globalized world. We operate more in the Chinese cultural space, insisting upon respect and disciplined behavior, creating a harmonious learning environment.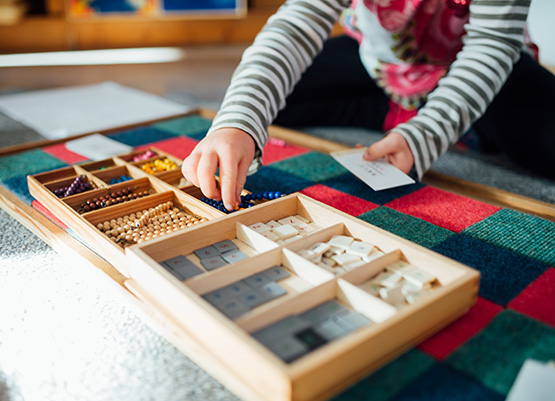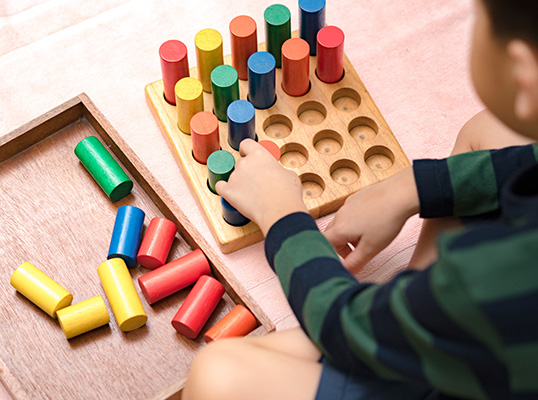 Our Pillars: Experienced and Passionate Educators
The success of our school is deeply rooted in the dedication and expertise of our educators, spearheaded by our Director and Caroline. Both have been immersed in the educational field since 1989, with Caroline specializing in Montessori teaching since 1997. Caroline's extensive experience and commitment to Montessori principles are integral to maintaining the highest standards of education at our school. The unwavering passion and dedication of our educators are the driving forces behind the enriching learning environment we provide at Language Garden Montessori School.
Prioritizing Health and Safety
We prioritize the health and safety of every child, maintaining immaculate facilities and adhering to stringent sanitation protocols. During COVID, we installed medical-grade air filters and sanitized every hour, ensuring a safe and healthy learning environment for all.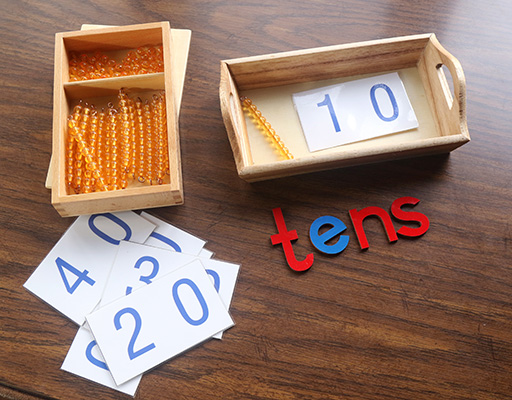 Discover the benefits of Montessori and bilingual learning at Language Garden Montessori in Bellevue!